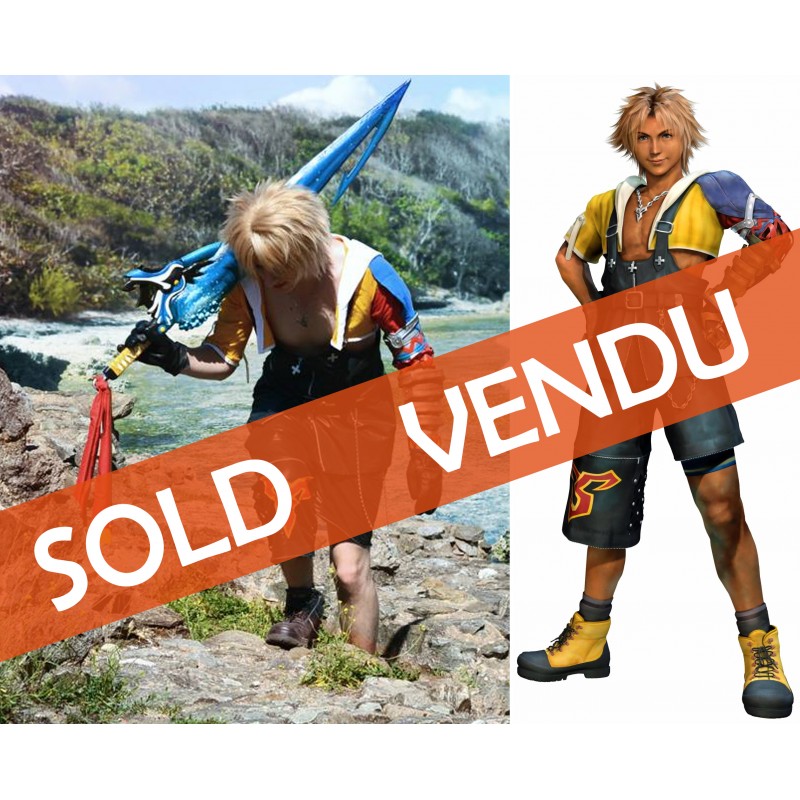  
SOLD Tidus cosplay - Final Fantasy X
This costume is a unique piece, made by hand.
This is a replica of the character Tidus from the game Final Fantasy X, which has already been worn 3 times by another person (used cosplay in very good condition).
For shipping abroad (outside Switzerland and European Union), please contact me to establish the amount of shipping costs for your country.
If you have any questions or want to see the photos in HD you can also contact me here:
• CONDITION : very good (worn 3 times only)
• Materials used : eva foam, polyester and coton fabrics, oil cloth (red part on the arm), fake leather (white part)
• SIZE : M/L

IMPORTANT
Notice that, by buying this cosplay, you have no right to claim oership of the manufacture of the costume, even if you make modifications on it.
You can participate in contests, cosplay parades or other shows, and of course post photos of the costume, provided you explain the origin of the costume by quoting my nickname "Chimeral CosplayArt" on juries and on social media posts and sites.
The Tidus cosplay contains:
- The blonde wig
- yellow jacket and black "mini overalls"
- Piece of arm armor
- Steel pants and chain
- Black leather gloves
It does NOT contain:
- Shoes
- Sword (not for sale)