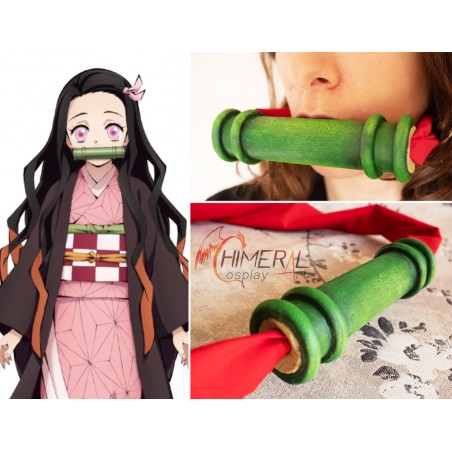  
Nezuko Kamado - Demon Slayer - bamboo prop
Accessory of the character Nezuko Kamado, from the manga Demon Slayer
- 100% HANDMADE by Chimeral

- ON ORDER: the manufacturing time to be expected is between 3 and 10 days.

- CLEANING and MATERIALS:
Prop protected by a non toxic water-based varnish. This makes it easy to clean (by using a soft and wet cloth), protects it from water and UV rays
Acrylic paint and red cotton fabric.